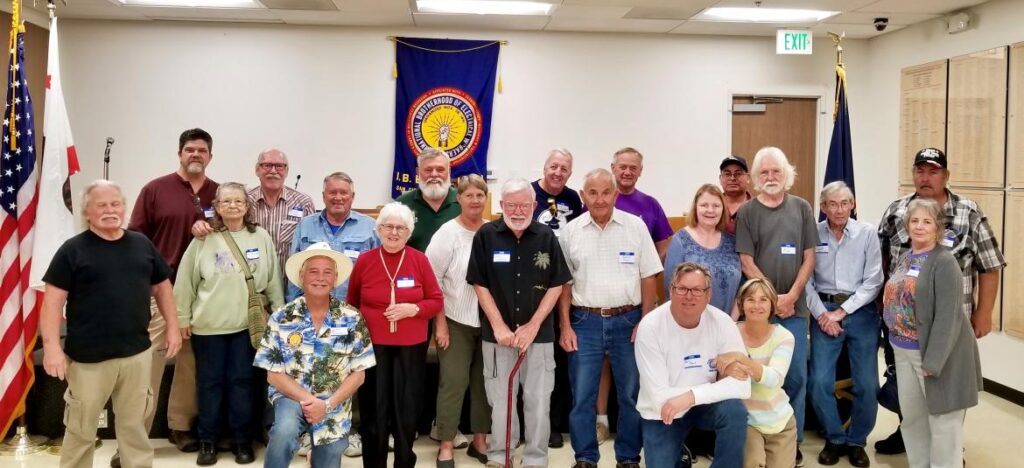 Volunteer Opportunities for IBEW Local 569 Retirees
Are you a retiree with lots of energy to spare? IBEW Local 569 is always in need of energetic volunteers for a range of community service and political activities. From "Christmas in April" to food distributions, parades and election work, we work hard every day to make our union and our local community stronger. To learn more about our exciting volunteer activities, please contact us at: ibew569retirees@gmail.com or 619-957-2354.
IBEW Local 569 Retirees Club
Ready to get involved in your local community, promote your union and meet new people who share your values? Why not join our IBEW 569 Retirees Club! These clubs are popular with IBEW retirees all over the nation. Our Retiree Club is involved in a range of activities from political volunteering to picket work to just grabbing a cup of coffee and chatting about the good ol' days.
The next General Membership meeting will be Friday, August 4th 11-2pm at IBEW 569 (4545 Viewridge Avenue, San Diego, CA 92123). We meet quarterly. The monthly Eboard meeting is on the 1st Friday of the month at 10am.
If you are interested in joining our IBEW Local 569 retirees club, please contact us at ibew569retirees@gmail.com or 619-957-2354.
Have a question about your pension or other benefits?