We mourn the passing of Retired Brother Paul H. Collier, who was 70 years old, and had been a Local 569 member for over 48½ years.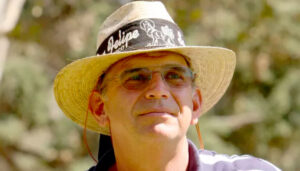 Paul began as a Local 569 Apprentice Wireman in September 1973, with H & R Electric.  During those years, it wasn't unusual for an apprentice to serve his/her entire apprenticeship with one contractor, which Paul did, and continued as a Journeyman.  In early 1978, he would move on to Stringer Electric, and worked for a variety of contractors for the next 39 years.  They would include EM Electric, Demers Electric, Davies Electric (2 separate dispatches), Bechtel (3 separate dispatches), and Dynalectric (3 separate dispatches, including as a foreman and then superintendent), before he retired in 2017.
He had a solid reputation in the field, and was well-liked by our office staff, as well.  We will miss him. 
We received the following from Dynalectric:
We would like to raise money to help with the funeral and medical expenses for Paul Collier. All funds raised will go directly to his wife, Debbie Collier. Paul Collier was a long-time employee of Dynalectric and he will be missed by many.
A Go Fund Me account has been set up in memory of Paul. Please click on the link below to donate.
Anything is appreciated. Our hearts go out to Debbie!