IBEW 569 Union Meeting (Indoors)
July 14, 2021 @ 5:30 pm
PDT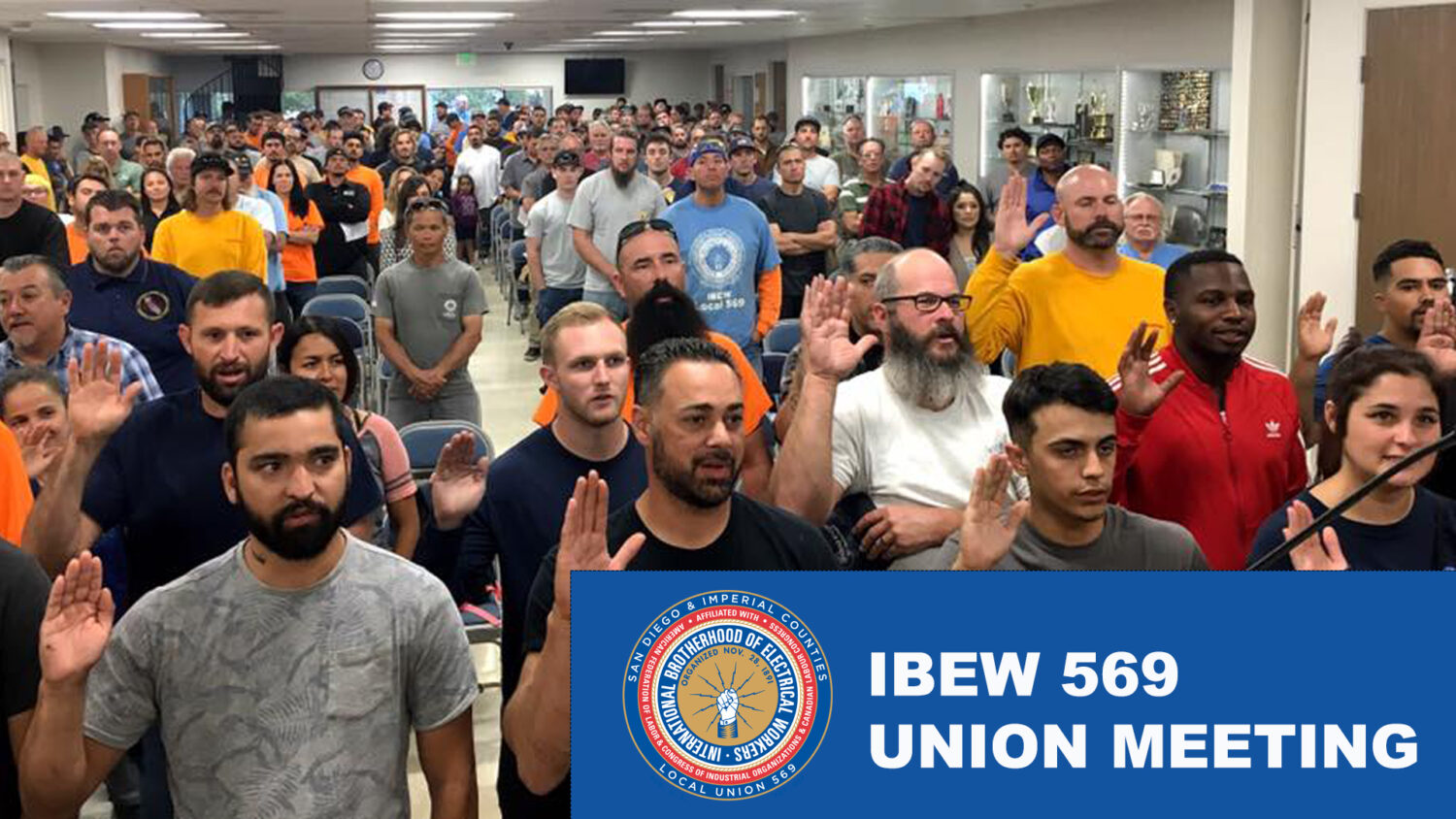 Attention IBEW 569 Members:
Come to our IBEW 569 Union Meeting to stay informed and get involved! We'll swear-in new members and welcome them to the Union; receive reports on Union actions and activities; conduct Union business; discuss concerns.
This meeting will be conducted within our IBEW 569 Union Hall – if you are not fully vaccinated, please wear a mask.  We will be following CDC guidelines for updates. 
IBEW 569 Business Manager Jeremy Abrams is pleased to announce that IBEW 569 will now be hosting our Union Meetings simultaneously – in person in San Diego and in Imperial Valley over closed circuit television (CCTV), and invites our Imperial Valley members to get empowered by participating in our union meetings!
This monthly meeting creates an opportunity for both new and experienced membership to come together and get engaged with our local union.
RSVP on Facebook and invite your IBEW 569 brothers and sisters: https://www.facebook.com/events/831645287475425!
Related Events