2nd Annual IBEW Padres Day at Petco Park
August 6, 2016 @ 3:30 pm
PDT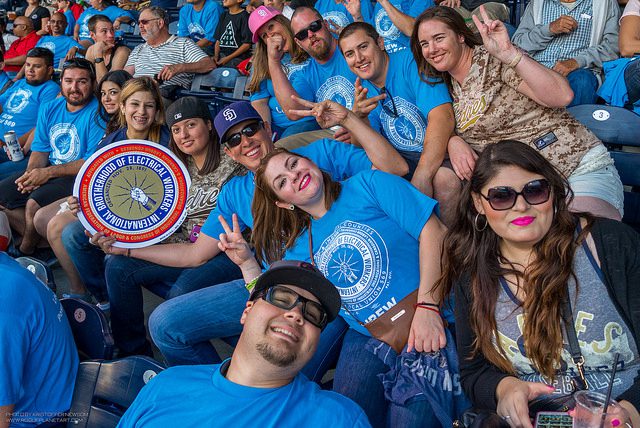 2nd Annual IBEW Padres Day at Petco Park
Saturday, August 6th
3:30-5:30pm: IBEW Tailgate @Tailgate Park (200 Park Blvd.)
5:40pm: First Pitch
CLICK HERE to RSVP and receive updates!
$31.75/ticket for Toyota Terrace (Section 215 or 217) or
$25.00/ticket for Field Pavilion (Section 125)
Included in the ticket price is admission to our IBEW Tailgate from 3:30-5:30pm with tacos and craft beer!
Discounted tickets are being sold at our IBEW 569 San Diego Union Hall from 8:00am-11:30am and 1:00-4:00pm Monday through Friday (4545 Viewridge Avenue, San Diego, CA) and at our Imperial Valley Office (same hours; 2420 Imperial Business Park Drive, Imperial, CA).
In San Diego, you can pay via cash, credit card, money order, or check (made out to "IBEW Local 569"); at the Imperial County Office, you can pay by money order or check only.
Get your tickets early!
BONUS DRAWING UPDATE: IBEW 569 Member Ruben Alvarez will be throwing out the first pitch!
Related Events